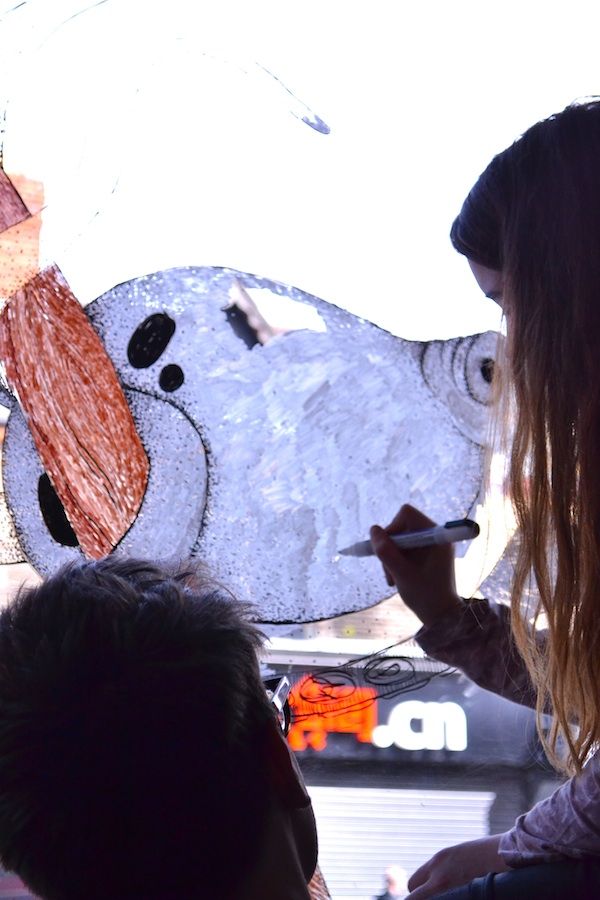 So what have I been doing over this weekend? neglecting my photography job, firstly but also I've been drawing on Milgi's window. I've wanted to draw on it for ages and a few days ago Becky, out of the blue text me and asked me to do it. It came at a great time as well as tomorrow is my exhibition, so for a week Milgi is all about me, or so I like to think, HA.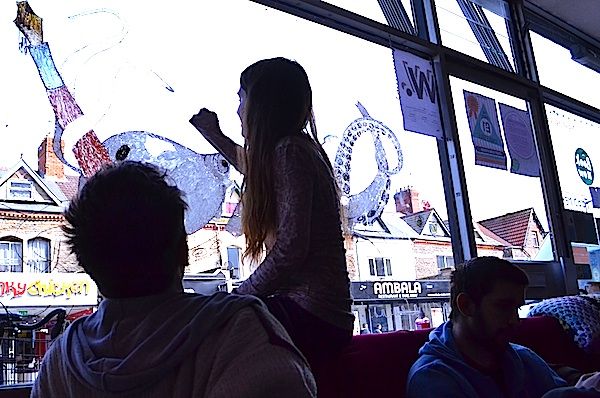 Charlie took the first two photos on this post, their really funny because they really make me relise I really need to cut my hair. The window took me three days to complete, I finally finished it today, Charlie was very nicely with me every day keeping my company. I drank about 3 latte's a day which I felt quite bad for asking, maybe I should have brought my coffee to keep me awake every day. Oh well the latte's were very good and so was the many slices of cake and curry I ate each day. Milgi food may be the best in the world.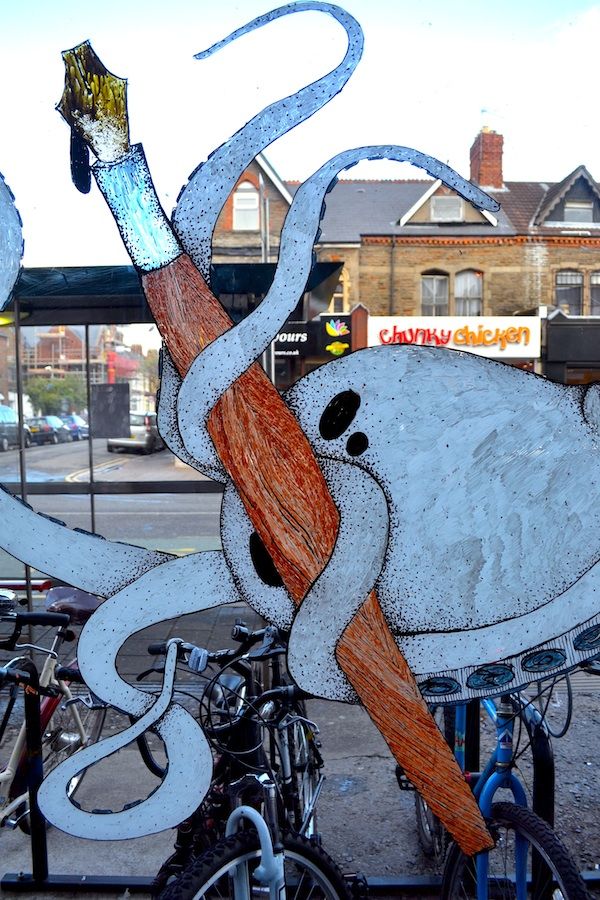 I finished the pen the octopus in holding first, and I have to say I am very proud of it. The ink started to run so I dabbed at it with blue roll and I really like the detail, though this photo doesn't look to great, the real image looks a lot better in person. I also really like the lines on the wood, some being very thin and some being very thick.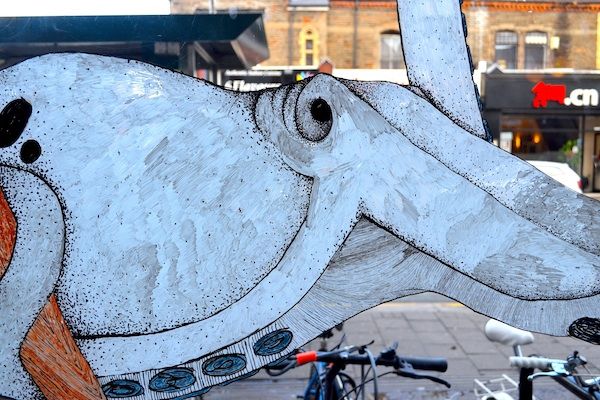 My favorite part of the whole drawing has to be the eye of the octopus, its a very friendly eye and has so much detail in it. It is also the first thing I start with when I draw this octopus.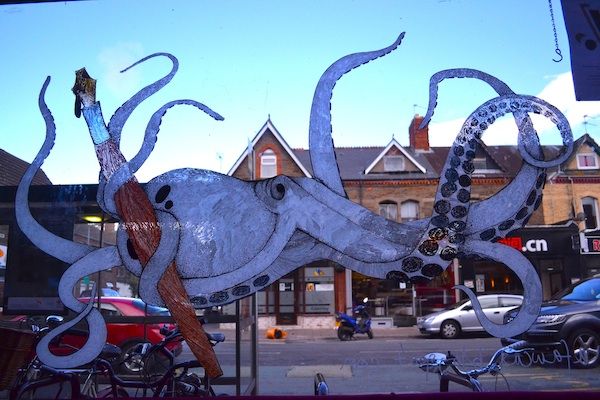 This is the drawing when I have finished today, in person the drawing looks a lot better from the inside of milgi, I like to think it's a little something special for the Milgi fans. though the truth is that it's just because you can see more detail on the inside. But thanks to the lighting in the images the octopus looks better on the outside, I'm going to have to take a photo at night.
And this is the final taken from the outside. Charlie wrote my blog address for me at the bottom of the window, it is her favorite part of the whole window... Thanks Charlie!! HA I do like how much she loves her own work, I wish I have the same enthusiasm towards my own but I just pick at it until I hate it. I try not to look at my work for to long, sadly I've had to look at this for three days, but I'm not going to say all the things I hate about it I'll let you judge it for your self.
.....................................................................................................