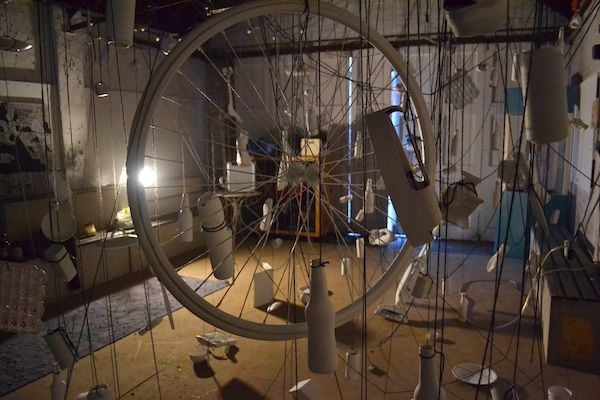 I really can't believe how hard I work sometimes, I know to some people I may seem to be the laziest person alive but when I want something done I will work none stop until I've finished it. Today it took me 8 hours none stop to finish my exhibition and I'm pretty sure I'd still be there now with out loads of help from charlie.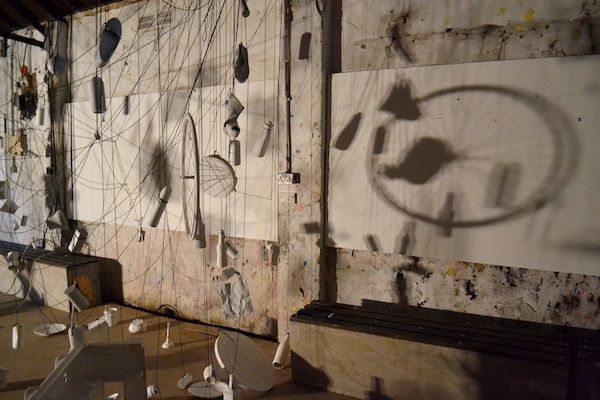 I was getting very tired and frustrated at first with the string as it kept not wanting to fall where I wanted it to or it would knock some other bits of string in a different direction, but two hours in and charlie had made it fun with her white hands and some how getting my finger up her nose as I tried feeding her yogurt raisins. Our friendship knows no boundaries HA.
I'm really pleased with the lighting I have created, with the white-ish walls of Milgi's warehouse the objects looks very eerie which is the effect I wanted to create. So I'm happy with that. We was thinking about painting the walls behind the exhibition but I'm so glad we didn't in the end as I love mess and the colourful, chipping paint works well with the random draping of the string.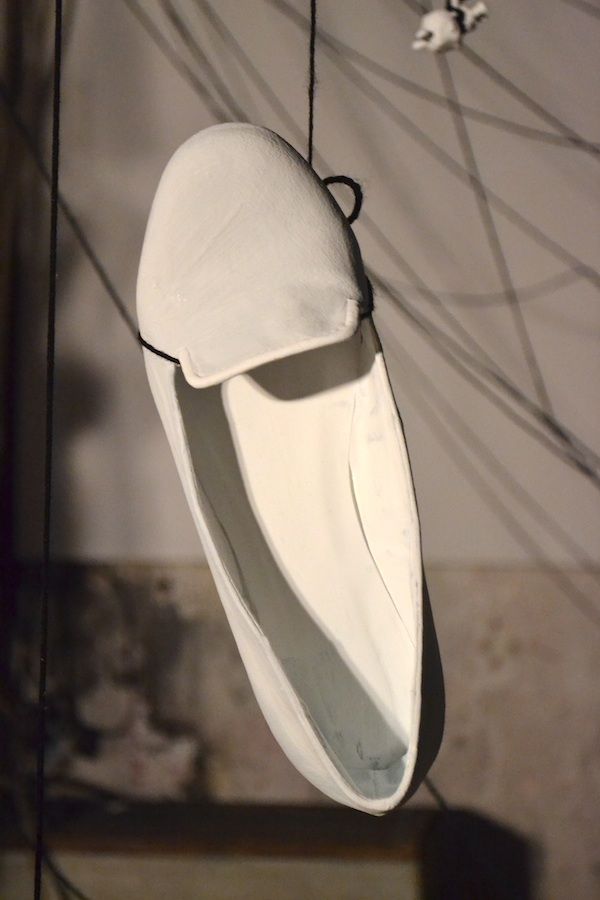 Charlie's favorite object, which I really like as well. I'm really happy with the way I hung this shoe, I know it's really simple but I just find it really clever it's staying up because of the tongue. (sounds silly I know). I painted this shoe about 20 times before I thought it was done, because it's a black, fake suede the shoe for ever looks grey. But I got there in the end and I'm very happy with it.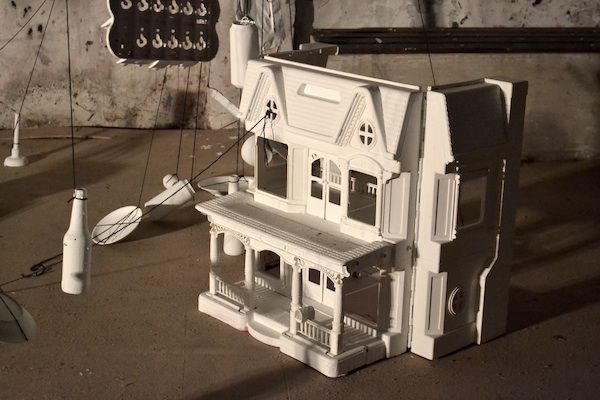 This is my favorite photo of the exhibition, in fact the dolls house and the wheel are my favorite objects out of the millions I just painted and hung all day. After months of painting LOADS of every day objects I was really scared I wouldn't have enough to to exhibit by the end of the day I found out I had far to much. I came home with two huge shopping bags of cans and bottels. Oh well better to have more then less in this case. So The exhibition is open now until the 29th, I'll be in the warehouse from 18:00 until 22:00 every day. So I Hope you see you all soon.
..........................................................................................................................