Wonderful
Charlie's
Chairs, I love
all
Charlies art well anything she does with her hands. These chairs are so cute particularly the first one, it looks like something from Japan (can you see the face on the chair?).
For more information about these chairs (
CLICK
)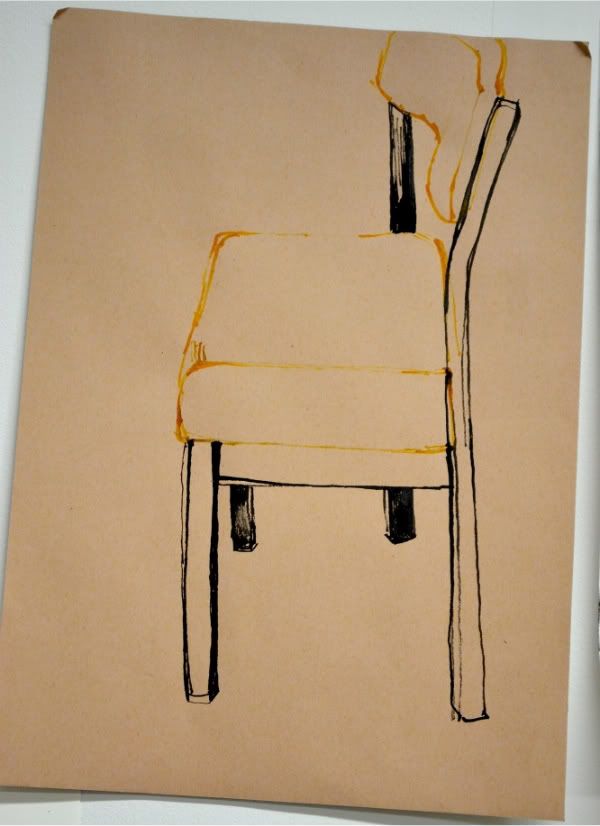 I love this chair, she draw is with yellow for the pillows and black for the legs and back. Something so simple yet so effective, it really does look amazing. I also love how 3D she's made it look.

Another great drawing, well charlie did it you couldn't expect anything else. This chair is meant to be on it's side which I didn't get at first, but she drew a sleeping chair. I love all the different shades and colours, they don't look like there meant to be there but it really works. I also really love the dots on the page, not sure it's meant to be there but again is works.

.................................................................